Wax Jacket Repairs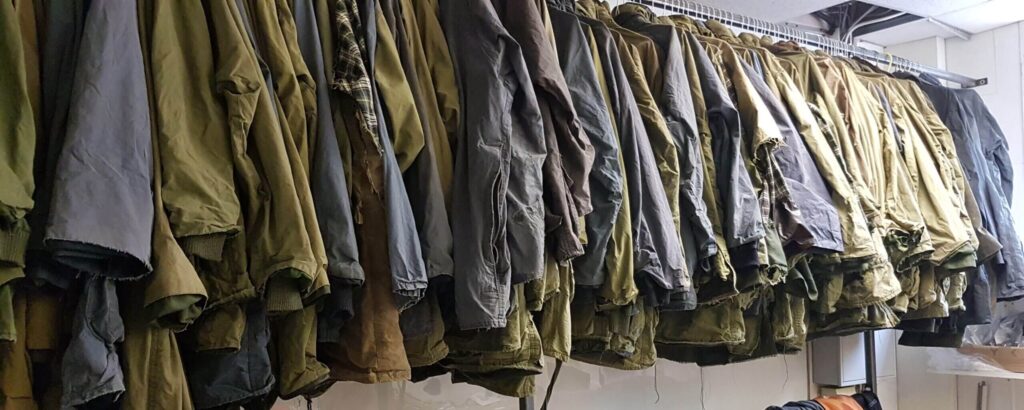 JACKETS WAITING TO BE SEEN, APPRAISED & REPAIRED!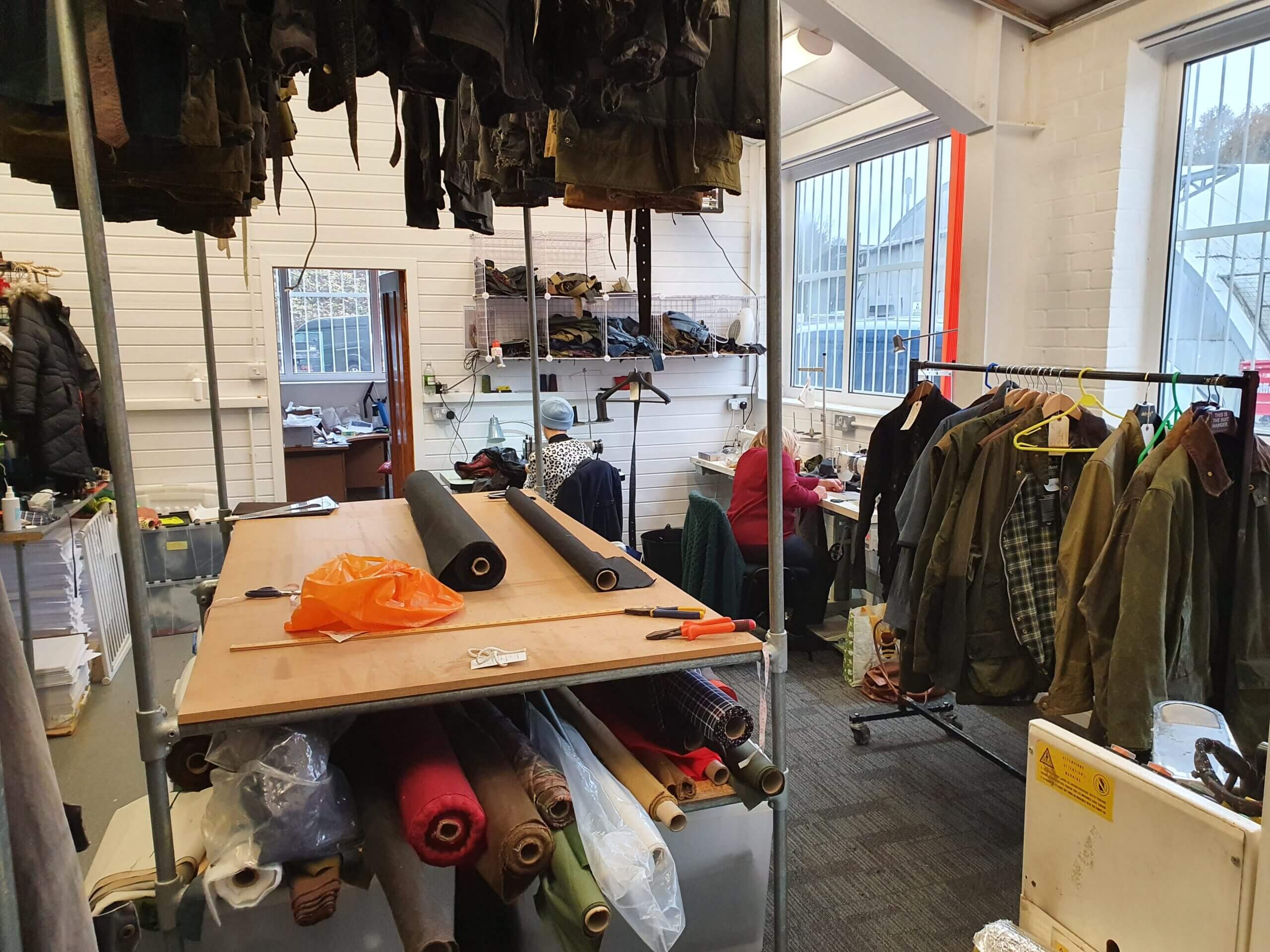 OUR WONDERFUL AND TALENTED SEAMSTRESSES!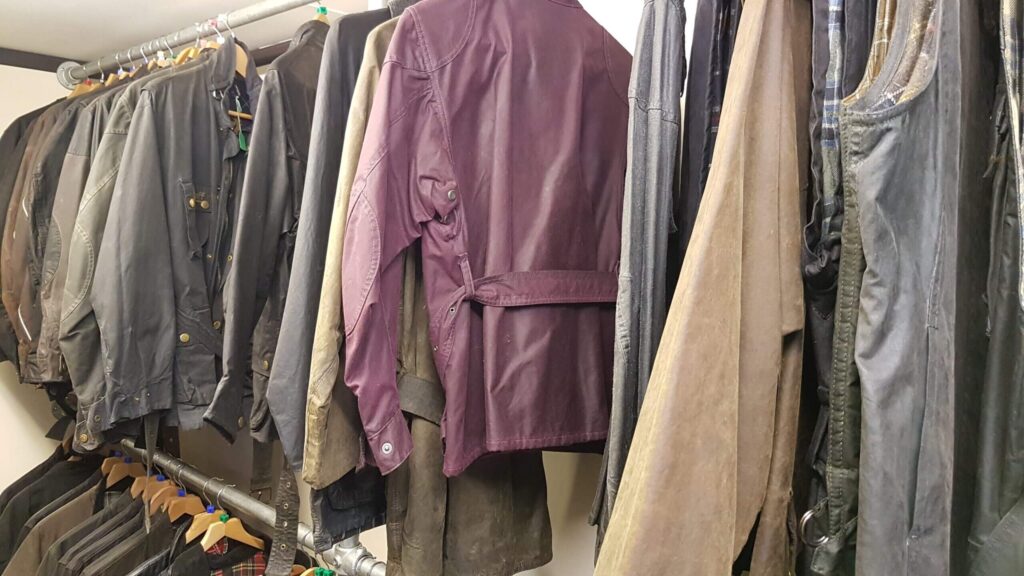 WAXED COTTON JACKETS, WAITING FOR THE FINAL STEP IN THE PROCESS!
Wax jackets can have a long, challenging life…
From being battered and bruised by the elements to being stored in a damp room and neglected for years at a time, its no surprise that many are afflicted with some very common issues.
See for yourself below!
BEFORE WJC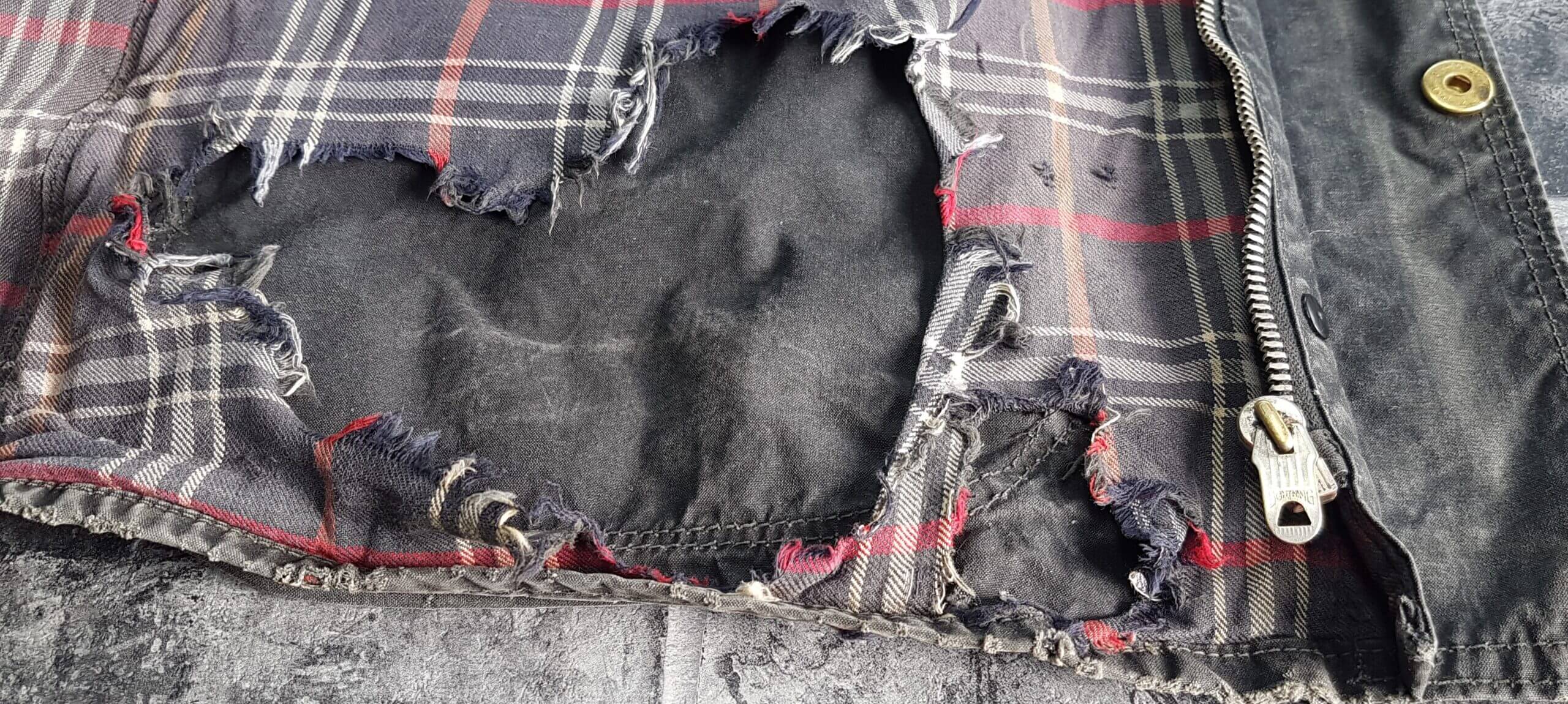 AFTER WJC !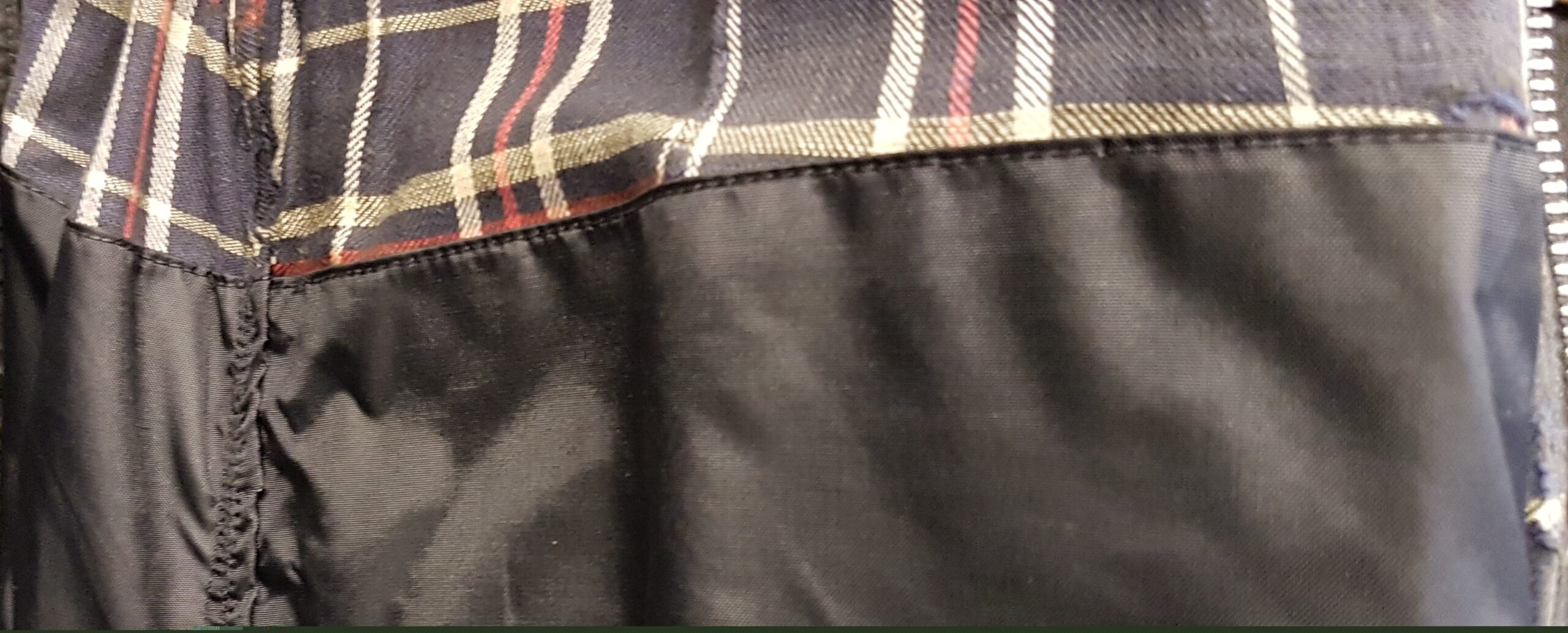 TYPICAL ESTIMATED COSTS FOR WAX JACKET REPAIRS
•New Zip = $37.88
•Cuff Ends (Pair) = $25.25
•New Wick Strip = $31.57
•Replace Lining of Body (Only) =$88.39
•Replace Lining of Sleeves = $44.19 (each)
•Repair Sleeves (Pair) = $37.88
•New Corduroy Collar = $31.57
•Replace Pocket = $31.57
•Repair Pocket Corner (x4) = $18.94
•Repair Hanging Loop = $6.31
Please note that these are some examples of wax jacket repairs that we see typically.
If you are looking for more extreme instances of how amazing our work is, check out our "Amazing Transformations" page, where we demonstrate how bad some jackets can get.
But more importantly, what we are able to achieve in terms of restoration of these priceless, vintage relics.
As stated previously, some jackets really do have it rough. The above quotes and repairs are only guidelines, as if we were to include all of the different types of repair we offer, the page would be too big! If you are uncertain if we can handle a particular alteration or modification to your wax jacket, message us here.
PLEASE NOTE
The above prices are for information purposes only.
Each jacket is different and will be treated as an individual item.
Do NOT add up the costs listed above to try and get a value of what the repairs on your garment could cost, as you could end up with a much higher valued estimate.
This information is specifically tailored towards America. As a result of this, the prices will be semi-accurate conversions from our GBP value to USD value. If you are unsure of the approximate value, please do a conversion yourself, as the prices are subject to change on a daily basis. You can find our prices in GBP here. You can do the conversions here.